Personna.com is now Edgewell Custom Brands.
Innovation. Quality. Sustainability.
With nearly a century and a half experience in innovation and decades of category leadership, our custom brands group is one of the most trusted, recognized, and awarded suppliers of store-brand razors in the world.
Full-Range Collaboration
No matter the size or scope of the job, we partner with you every step of the way to deliver industry-standard quality, innovation, insights, and solutions.
Highest Industry Quality
Unique access to quality standards, product tests, and protocols of a global branded wet shave enterprise. 
Continuous Investment on Innovation
Support from full technical resources including Innovation Team, R&D, IP, and Legal Services.
Sales-Driven Insights
Category, Consumer, Shopper Insights, and Claims development tailored to your unique business needs.

Product Solutions for Every Type of Customer
Customizable products and packaging based on your specific business objectives.

Trusted Global Leadership
With worldwide retail and ecommerce distribution, as well as manufacturing operations and research & development sites in over 20 countries spanning 6 regions, we are a major global player in the private label wet-shave category.
Click to watch our video.
Industry-Leading Technology
With 150 years of experience, we're at the forefront of category innovation and technology, supplying our partners with only the highest quality products.
Blades
Using the finest Japanese and Swedish Steel, with a sophisticated blade grinding and coating manufacturing process, we are the only manufacturer in the world to offer Staked, Welded and Bent Blade assemblies.
Lubrication
Our razor cartridges contain highly Innovative lubricant technology as well as carefully-selected ingredients to help our blades glide atop the skin.
Handles
We offer full national brand equivalent handle design and manufacturing range with several highly innovative design options to choose from, including handles made of natural raw materials.
Committed to Our Future
We believe in balancing the joy of caring for yourself with the responsibility of caring for our planet and everyone who shares it. Part of our mission is searching for materials and technologies that will reduce the virgin petroleum–based plastic in our disposable razor handles and packaging by 50%. While we continue away from controversial ingredients in our formulations, our goal is to one day bring to market revolutionary plastic-free razors with almost no economic impact.
Ecork 5
Handle sleeve made from 85% natural cork and composite, plus 5 blades for a close and comfortable shave.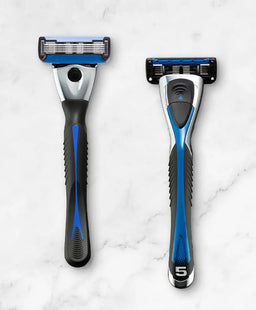 Caliber 5
A technologically advanced 5-blade razor with a trimmer that provides a close, comfortable and complete shave.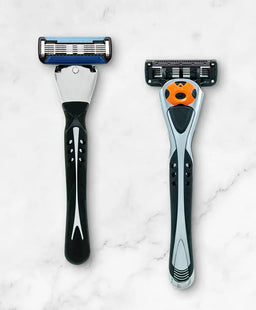 Caliber 5 With Motion Sphere™
A premium 5-blade razor with 24-degrees of pivot for a flexible, comfortable shave.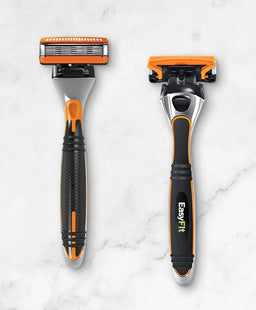 EasyFit 5
A premium 5-blade razor with Easy Fit connection technology and superior lubricating strip for added comfort.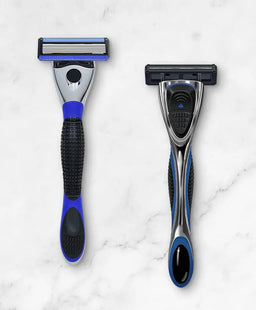 Gt6
6 L-Shaped and Diamond-Coated Blades designed for rinse-through help deliver sharpness and durability.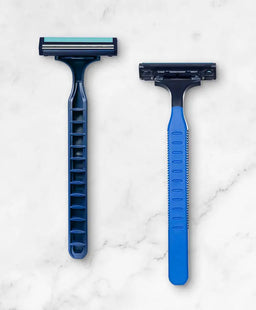 Rubber Grip Pivot
A 2-blade disposable razor with rubber grip handle provides a close shave with superior control.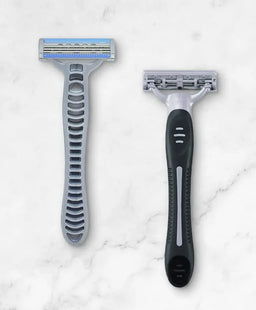 Matrix
A 3-blade razor designed to give a close, comfortable shave with flow-thru blades for quick rinsing and cleaning.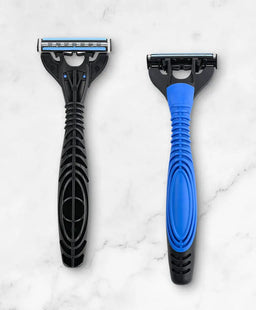 Speed 3
An ultra-close shave with pivoting action that adjusts to the contours of your skin.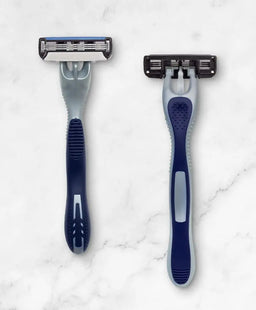 Caliber 3
A 3-blade razor with double coated blades for closeness and comfort, plus an ergonomically designed rubber handle for a better grip with less slip.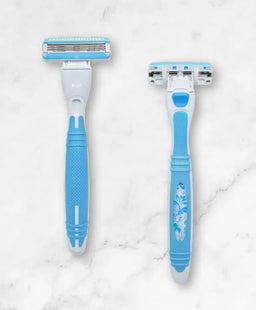 EasyFit 3 Women
Has a sleek, modern handle for a great grip, lubricating gel with Vitamin E and Aloe to enhance glide, and Titanium coated blades for a close, comfortable shave.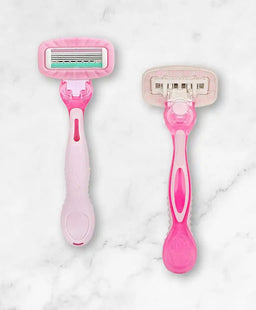 Ella
Features a 4-blade cartridge with an extra-large, water-activated surround that releases lubrication during shaving to keep even the most delicate skin feeling silky smooth.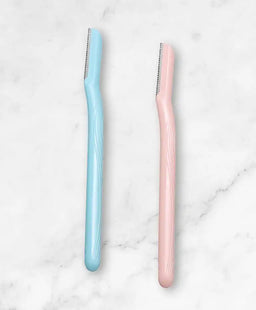 Dermaplane Razor
Safely removes facial hair, gently exfoliates, and removes dead skin and unwanted peach fuzz.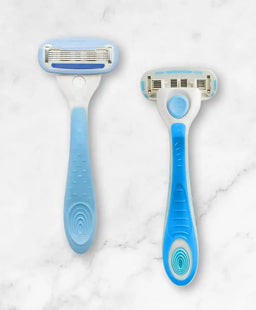 Halo 5
A premium 5-blade women's razor system with a surround cartridge designed to glide smoothly over the skin.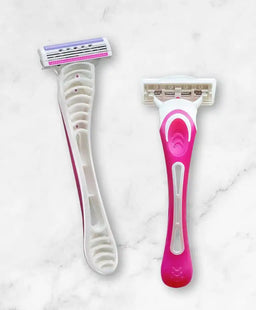 Mystique
A 3-blade disposable razor with a curvy feminine design that makes for a smooth, close, comfortable shave.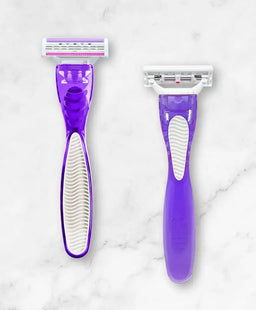 Capri
A 3-blade disposable razor for women that provides a quality shave and disposable convenience.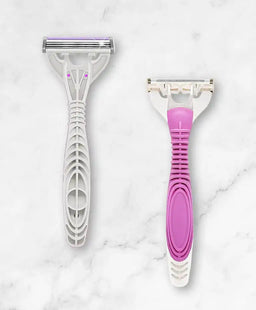 Speed 3
A 3-blade razor that provides an ultra-close shave, with pivoting action that adjusts to the contours of the skin.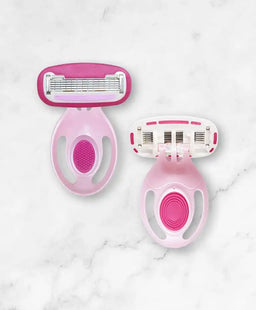 Halo Travel Razor
A 5-blade disposable razor with a rounded cartridge and a unique compact mini handle design that's perfect for travel.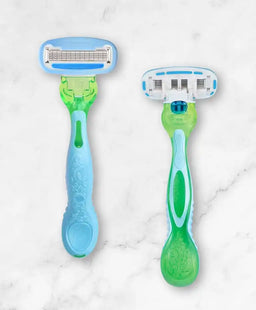 Halo Fits
A Moisture Halo® with vitamin E & botanical oils helps the razor glide over the skin, while Easy Fit connection technology and an ergonomic Soft-Touch Handle add versatility and advanced control.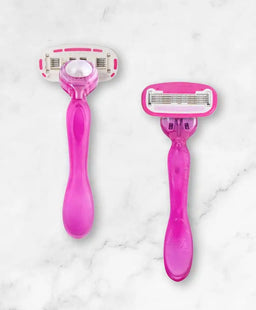 Halo MAP
A handle with Flex Twist Technology helps follow the contours of the body, while a rounded cartridge with a touch of Vitamin E and botanical oils provides closeness and comfort.